Tokyo is a city that is both vibrant and unique. It is a city that is steeped in tradition yet is also known for its futuristic technology. For first-time visitors, Tokyo can be overwhelming with its bustling streets, neon lights, and unfamiliar language. However, with a little preparation, it can be an unforgettable experience.
If you are planning a trip to Tokyo for the first time, it is important to do some research beforehand. This will help you to get the most out of your trip and ensure that you don't miss any of the must-see sights. From the iconic Shibuya crossing to the serene Meiji Shrine and Yoyogi Park, there is something for everyone in Tokyo. Whether you are interested in shopping, food, culture, or history, Tokyo has it all.
Getting to Tokyo
If you're planning a trip to Tokyo, Japan, you'll need to know how to get there. Here are some tips and information to help you get to Tokyo as a first-timer.
Airports
Tokyo has two main airports: Haneda Airport and Narita Airport. Haneda Airport is closer to the city center, while Narita Airport is further away. Both airports have transportation options to get you to the city, such as trains, buses, and taxis.
Train Stations
If you're traveling to Tokyo by train, you'll likely arrive at one of the city's major train stations, such as Tokyo Station or Shinjuku Station. The Shinkansen, or bullet train, is a popular way to travel to Tokyo from other parts of Japan. If you're planning on traveling around Japan, consider purchasing a Japan Rail Pass, which can save you money on train travel.
Public Transport
Tokyo has an extensive public transportation system, including subways, trains, and buses. The Suica and Pasmo cards are rechargeable IC cards that can be used on most public transportation in Tokyo, making it easy to get around without having to buy individual tickets. The Tokyo Metro and Yamanote Line are two popular subway lines for tourists.
Taxis are also available in Tokyo, but they can be expensive. If you're traveling with a group, it may be more cost-effective to take a taxi instead of public transportation.
Getting to Tokyo is easy with a variety of transportation options available. Whether you're arriving by plane, train, or bus, there are plenty of ways to get to the city center. Once you're in Tokyo, the city's public transportation system makes it easy to get around and explore all that Tokyo has to offer.
Where to Stay in Tokyo
Tokyo is a bustling city with a wide range of accommodation options for first-time visitors. Whether you're looking for luxury hotels, traditional ryokan, or budget-friendly options, there's something for everyone in Tokyo. Here are some of the best areas to stay in Tokyo and the types of accommodation you can expect to find.
Luxury Hotels
If you're looking for a luxurious stay in Tokyo, then Ginza and Roppongi are the best areas to consider. Ginza is known for its high-end shopping and dining, while Roppongi is famous for its nightlife. Some of the best luxury hotels in Tokyo include:
The Peninsula Tokyo
The Ritz-Carlton, Tokyo
Park Hyatt Tokyo
Mandarin Oriental, Tokyo
Ryokan
For a traditional Japanese experience, consider staying in a ryokan. These are traditional Japanese inns that offer a unique cultural experience. Ueno Park and Aoyama are good areas to find ryokan. Here are some of the best ryokan in Tokyo:
Hoshinoya Tokyo
Ryokan Kamogawa Asakusa
Sadachiyo
Shigetsu Ryokan
Budget
Tokyo can be an expensive city, but there are also plenty of budget-friendly options available. Asakusa and Shibuya Station are popular areas for budget accommodation. Here are some of the best budget-friendly options in Tokyo:
Capsule Hotel Asakusa Riverside
Imano Tokyo Hostel
Khaosan Tokyo Samurai
Wise Owl Hostels Shibuya
No matter where you choose to stay in Tokyo, there are plenty of options available to suit your budget and preferences. From luxury hotels to traditional ryokan and budget-friendly hostels, there's something for everyone in this vibrant city.
Top Tourist Attractions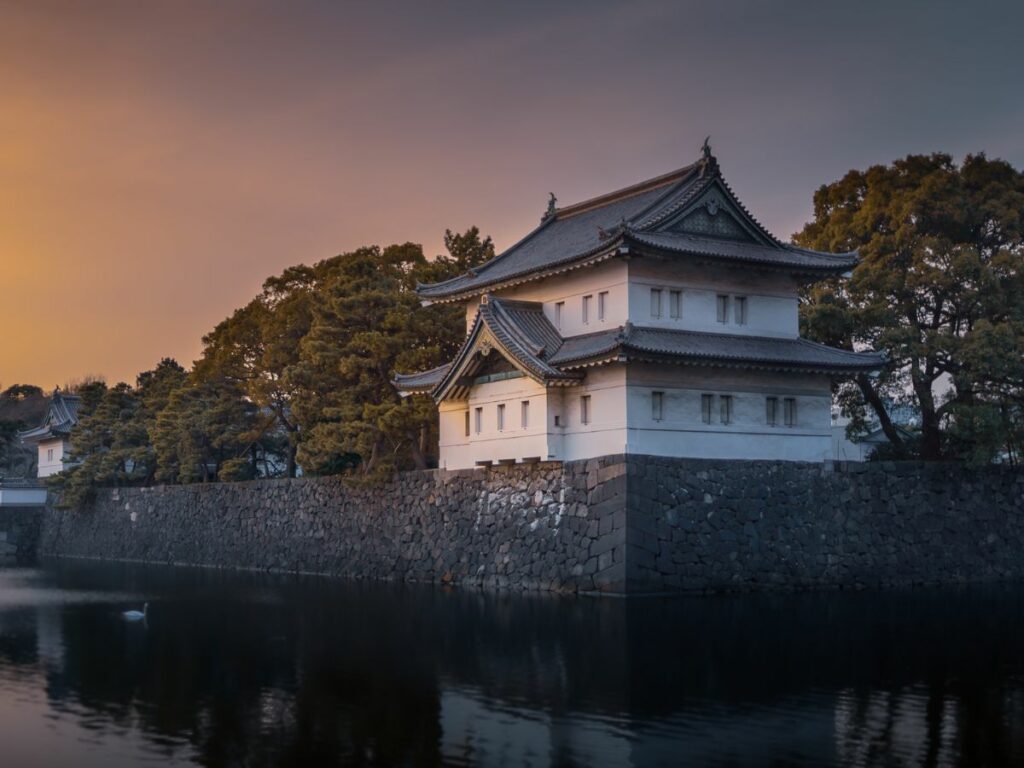 Tokyo is a city that offers a unique blend of traditional and modern experiences. From ancient temples to towering skyscrapers, there is something for everyone in this bustling city. Here are some of the top tourist attractions that you should not miss on your first trip to Tokyo.
Temples and Shrines
Tokyo is home to numerous temples and shrines that offer a glimpse into Japan's rich cultural heritage. One of the most popular is the Sensoji Temple in Asakusa. This ancient Buddhist temple is the oldest in Tokyo and attracts millions of visitors every year. Another must-visit is the Meiji Jingu Shrine in Shibuya. Dedicated to Emperor Meiji and Empress Shoken, this shrine is surrounded by a peaceful forest and offers a serene escape from the hustle and bustle of the city.
Tokyo Tower and Tokyo Skytree
For breathtaking views of Tokyo, head to the Tokyo Tower or the Tokyo Skytree. The Tokyo Tower is a 333-meter-tall communications tower that offers panoramic views of the city from its observation deck. The Tokyo Skytree, on the other hand, is the tallest tower in the world and stands at a height of 634 meters. It also has an observation deck that offers stunning views of the city.
Imperial Palace
The Imperial Palace is the primary residence of the Emperor of Japan and is located in the heart of Tokyo. Although the palace itself is not open to the public, visitors can explore the East Gardens, which are open year-round. The gardens are home to a variety of flora and fauna and offer a peaceful escape from the city.
Tsukiji Market and Toyosu Market
Foodies should not miss a visit to the Tsukiji Market or the Toyosu Market. The Tsukiji Market is the largest fish market in the world and offers a wide variety of fresh seafood. Although the market has moved to Toyosu, visitors can still explore the outer market, which is home to numerous food stalls and restaurants. Toyosu Market, on the other hand, is a modern market that offers a glimpse into Japan's seafood industry.
Odaiba
Odaiba is a man-made island located in Tokyo Bay and is home to numerous attractions. Visitors can explore the Oedo Onsen Monogatari, a hot spring theme park, or visit the Miraikan, a science museum that showcases cutting-edge technology. The island also offers stunning views of the Rainbow Bridge and the city skyline.
In conclusion, Tokyo is a city that has something for everyone. From ancient temples to modern skyscrapers, there is no shortage of things to see and do. Don't miss out on these top tourist attractions on your first trip to Tokyo.
Exploring Tokyo Neighborhoods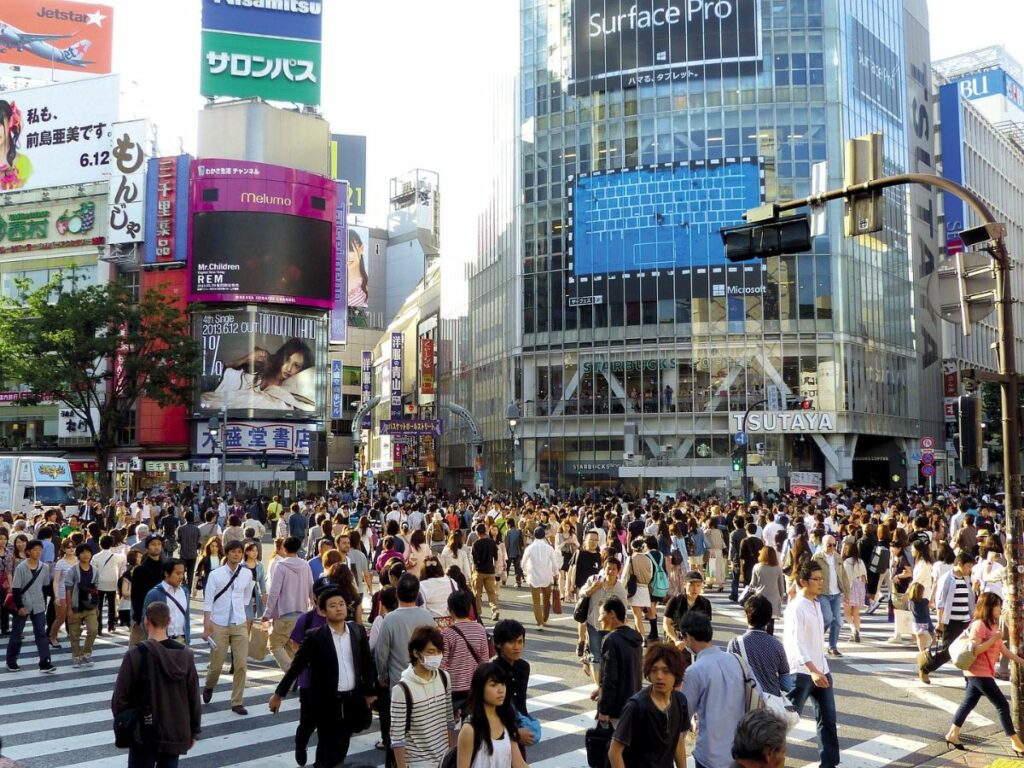 Tokyo is a city of diverse neighborhoods, each with its own unique character and charm. Exploring these neighborhoods is an essential part of any trip to Tokyo, as it offers a glimpse into the everyday life of the locals.
Shibuya and Harajuku
Shibuya and Harajuku are two of the most popular neighborhoods in Tokyo, especially among young people. Shibuya is known for its bustling streets, shopping centers, and the famous Shibuya Crossing. Harajuku, on the other hand, is a hub of fashion and youth culture, with its iconic Takeshita Dori street and trendy cafes.
Shinjuku and Kabukicho
Shinjuku is one of the busiest neighborhoods in Tokyo, with a mix of business, entertainment, and shopping. The area is home to the famous Kabukicho red-light district, as well as the Tokyo Metropolitan Government Building, which offers stunning views of the city.
Asakusa and Ueno
Asakusa is a traditional neighborhood with a rich history and culture. The area is home to the famous Senso-ji Temple and the Nakamise Shopping Street, where you can find traditional Japanese souvenirs and snacks. Ueno, on the other hand, is a more modern neighborhood with a focus on art and science. The area is home to the Ueno Park, the Tokyo National Museum, and the Ueno Zoo.
Akihabara and Odaiba
Akihabara is a mecca for anime, manga, and video game fans. The area is known for its numerous electronics shops, maid cafes, and cosplay stores. Odaiba, on the other hand, is a man-made island with a futuristic vibe. The area is home to the Odaiba Seaside Park, the Tokyo Big Sight convention center, and the Gundam Base Tokyo.
Ginza and Chiyoda
Ginza is a high-end shopping district with numerous luxury brands and department stores. The area is also home to the famous Kabuki-za theater and the Tsukiji Outer Market, where you can find some of the freshest seafood in Tokyo. Chiyoda is a more business-oriented neighborhood, with numerous government buildings and embassies. The area is also home to the Imperial Palace, the Tokyo Station, and the Yasukuni Shrine.
In conclusion, exploring Tokyo's neighborhoods is a great way to experience the city's diverse culture and history. Whether you're interested in fashion, technology, or tradition, there's a neighborhood in Tokyo that will suit your interests. So, put on your walking shoes and start exploring!
Japanese Culture and Entertainment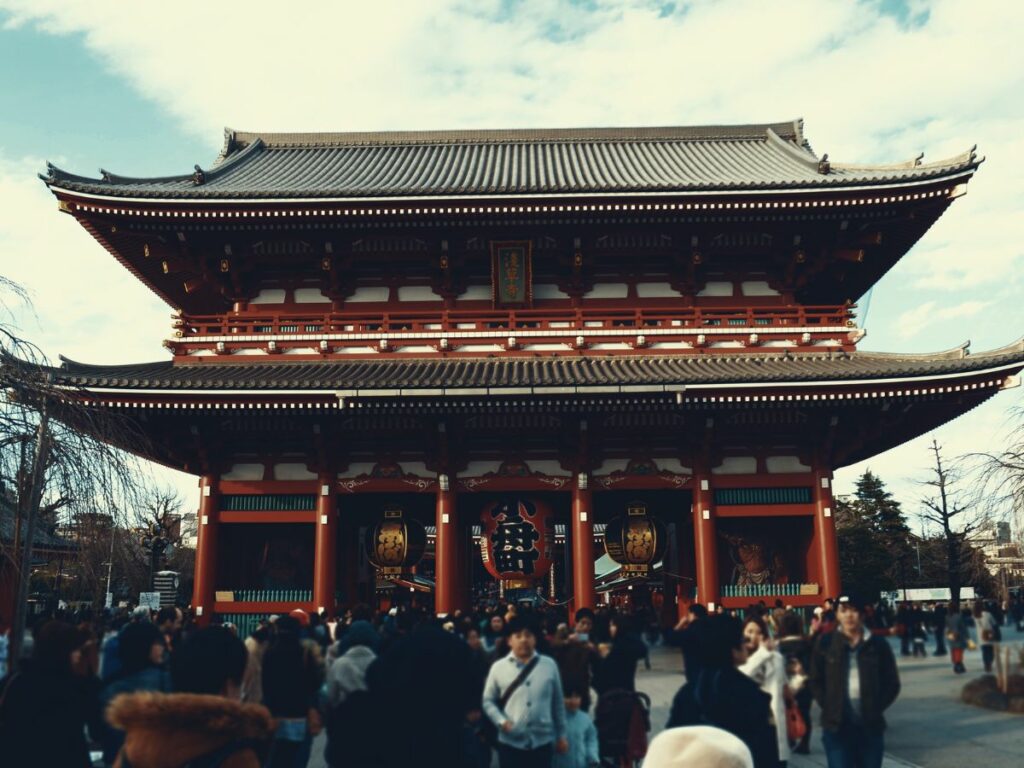 Tokyo is a city that is steeped in history and culture, yet it also boasts a vibrant and modern entertainment scene. Here are some of the best ways to experience Japanese culture and entertainment in Tokyo.
Anime and Manga
Anime and manga are an integral part of Japanese culture, and Tokyo is the perfect place to immerse yourself in this world. Akihabara is the epicenter of anime and manga culture in Tokyo, with countless shops selling everything from figurines to DVDs. You can also visit the Ghibli Museum in Mitaka, which is dedicated to the works of legendary animator Hayao Miyazaki.
Traditional Japanese Culture
If you want to experience traditional Japanese culture, there are plenty of options in Tokyo. The Meiji Shrine is a tranquil oasis in the heart of the city, while the Shinjuku Gyoen National Garden is a beautiful place to see cherry blossoms in the spring and autumn foliage in the fall. For a more active experience, you can climb Mount Fuji or take part in a tea ceremony.
Nightlife and Entertainment
Tokyo's nightlife is legendary, with something for everyone. Kabukicho is the city's red-light district, with plenty of bars, nightclubs, and love hotels. Omoide Yokocho and Golden Gai are two atmospheric alleyways in Shinjuku that are packed with tiny bars and restaurants. For a more traditional experience, check out an izakaya, which is a type of Japanese pub.
Overall, Tokyo is a city that has something for everyone when it comes to culture and entertainment. Whether you want to immerse yourself in anime and manga, experience traditional Japanese culture, or party the night away, Tokyo has it all.
Travel Tips for Tokyo
If you're planning your first trip to Tokyo, it's important to be prepared and informed. Here are some travel tips to help make your trip as smooth and enjoyable as possible.
Best Time to Visit
The best time to visit Tokyo is during the cherry blossom season, which usually occurs from late March to early April. This is when the city is at its most beautiful, with pink and white cherry blossoms blooming all over the city. However, this is also the busiest time of year, so be prepared for crowds and higher prices. If you prefer to avoid the crowds, consider visiting in the fall or winter.
Transportation Tips
Tokyo has an extensive public transportation system, including trains, subways, and buses. To make getting around easier, consider getting a Pasmo or Suica card, which you can use to pay for fares on all modes of transportation. If you plan to do a lot of traveling, consider getting a JR Pass, which gives you unlimited access to JR trains for a set period of time.
Dining and Shopping Tips
Tokyo is a food lover's paradise, with everything from street food to Michelin-starred restaurants. To save money on dining, look for restaurants that offer set menus or lunch specials. For shopping, head to areas like Shibuya, Shinjuku, and Ginza, which are known for their shopping districts. Don't forget to bring cash, as many smaller shops and restaurants don't accept credit cards.
Communication Tips
While many people in Tokyo speak English, it's always a good idea to learn a few basic Japanese phrases. You can also use apps like Google Translate to help with communication. To stay connected, consider getting a sim card or renting a pocket Wi-Fi device. You can also take advantage of free Wi-Fi at many cafes and train stations.
Overall, Tokyo is a vibrant and exciting city that's sure to leave a lasting impression on first-time visitors. With a little preparation and these travel tips in mind, you'll be able to make the most of your trip and create unforgettable memories.