Tokyo is a city that has always fascinated travelers with its unique blend of traditional and modern culture. It is a city that has something to offer for everyone, from the bustling city streets to the serene temples and gardens. But is Tokyo worth visiting? The answer is a resounding yes!
Tokyo is a vibrant and dynamic city that is constantly evolving. It is a city that is steeped in tradition, but at the same time, it is also at the forefront of modern technology and design. Visitors to Tokyo can experience both worlds, and this unique mix makes Tokyo an unforgettable destination.
A visit to Tokyo is not just about experiencing the sights and sounds of the city but also about immersing oneself in the culture and traditions of Japan. Tokyo has something for everyone, From ancient temples and shrines to modern art galleries and museums. So, if you are planning a trip to Japan, ensure to put Tokyo on your list of must-visit destinations.
Why Tokyo is worth visiting
Tokyo is a city that should be on everyone's travel list. It is a city with something for everyone, from culture and history to sightseeing, attractions, food and drink. Here are some reasons why Tokyo is worth visiting.
Culture and history
Tokyo is a city that is rich in culture and history. You can visit the Imperial Palace, which is the primary residence of the Emperor of Japan. You can also visit the Tokyo Metropolitan Government Building, which offers stunning city views. If you are interested in artifacts and history, you can visit the Tokyo National Museum, which has a vast collection of Japanese art and artifacts.
Sightseeing and attractions
Tokyo is a city that has many attractions that are worth visiting. For example, you can see the Tokyo Tower, a 333-meter-tall tower that offers stunning city views. You can also visit the Tsukiji Fish Market, the largest fish market in the world. If you are interested in cherry blossoms, you can visit Shinjuku Gyoen National Garden or Ueno Park, which are famous for their cherry blossoms. Shibuya is also a must-visit for its famous scramble crossing.
Food and drink
Tokyo is a city that is known for its food. You can find various restaurants serving everything from traditional Japanese cuisine to international cuisine. If you are on a budget, you can find many cheap places to eat, such as ramen shops or conveyor belt sushi restaurants. You can also find many places to drink, such as izakayas, which are Japanese-style pubs.
In conclusion, Tokyo is a city that is worth visiting. It has a rich culture and history, many attractions, and delicious food to try. So whether you are interested in sightseeing, shopping, or nightlife, Tokyo has something for everyone.
Day trips from Tokyo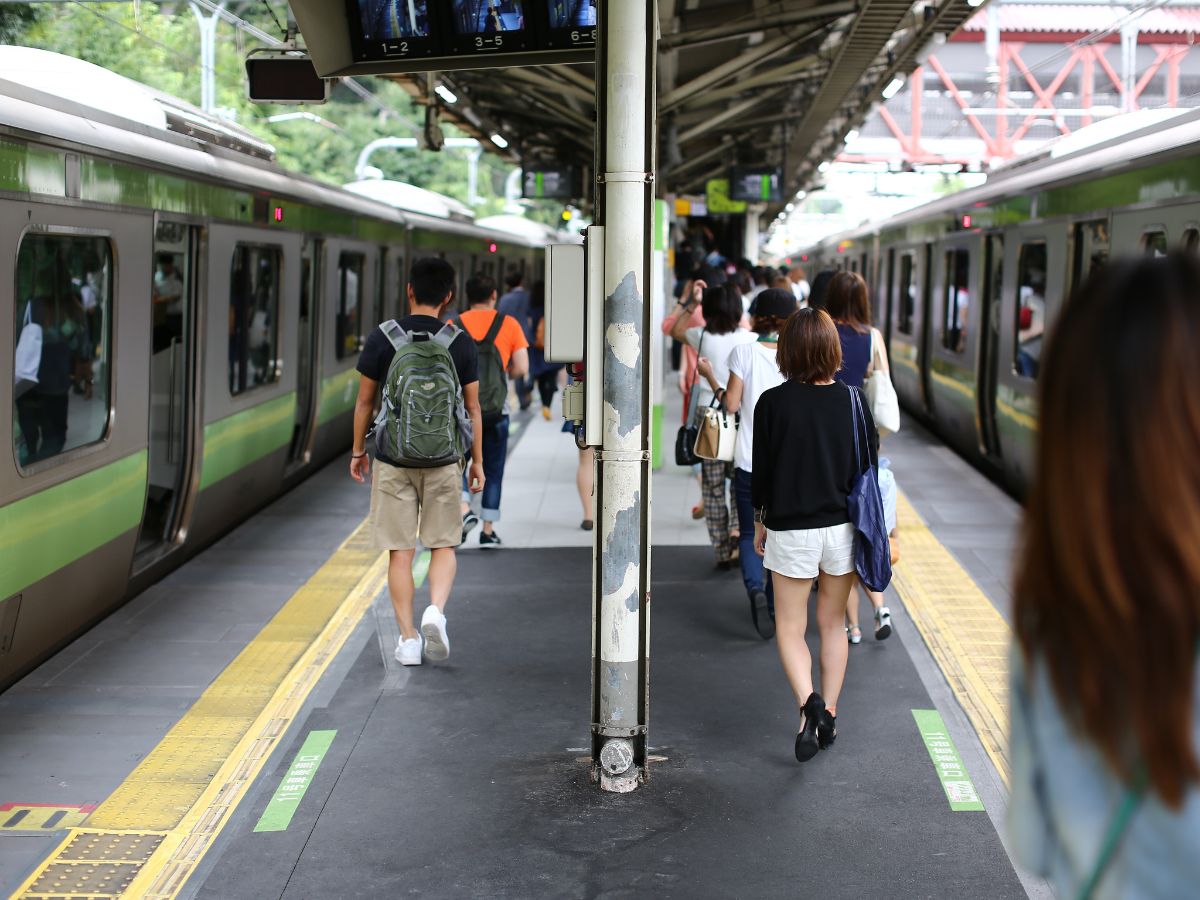 If you're planning a trip to Tokyo, you may wonder if there are any worthwhile day trips outside the bustling metropolis. The answer is a resounding yes! Tokyo is surrounded by beautiful landscapes, historic sites, and charming towns that are worth exploring. Here are some of the best day trips from Tokyo.
Exploring beyond Tokyo
If you're interested in learning more about Japanese history and culture, two museums in Tokyo are worth checking out. The Tokyo National Museum and the Edo-Tokyo Museum offer fascinating exhibits showcasing Japan's rich heritage.
The Shinjuku Gyoen National Garden is a must-visit for those who prefer the great outdoors. This stunning park boasts over 20,000 trees and is a popular spot for cherry blossom viewing in the spring.
Best day trips
One of Tokyo's most popular day trips is a visit to Odaiba. This man-made island offers a range of attractions, including the futuristic Tokyo Skytree and the giant Gundam statue. But, of course, you can also enjoy shopping, dining, and even a beach!
Another excellent day trip is to Akihabara, Tokyo's famous "electric town." This district is home to countless electronics stores, anime shops, and video game arcades. It's a must-visit for tech enthusiasts and pop culture fans alike.
For a more tranquil experience, head to the Meiji Shrine in the heart of Tokyo. This serene Shinto shrine is dedicated to Emperor Meiji and is surrounded by a quiet forest. It's a great place to escape the hustle and bustle of the city.
Finally, if you're looking for a charming neighborhood to explore, check out Yanaka. This historic district is known for its traditional architecture, quaint shops, and friendly locals. It's a great place to experience a more laid-back side of Tokyo.
In conclusion, there are plenty of fantastic day trips to take from Tokyo. Whether you're interested in history, culture, nature, or just having fun, there's something for everyone. So don't hesitate to explore beyond Tokyo and discover all Japan offers!
Living in Tokyo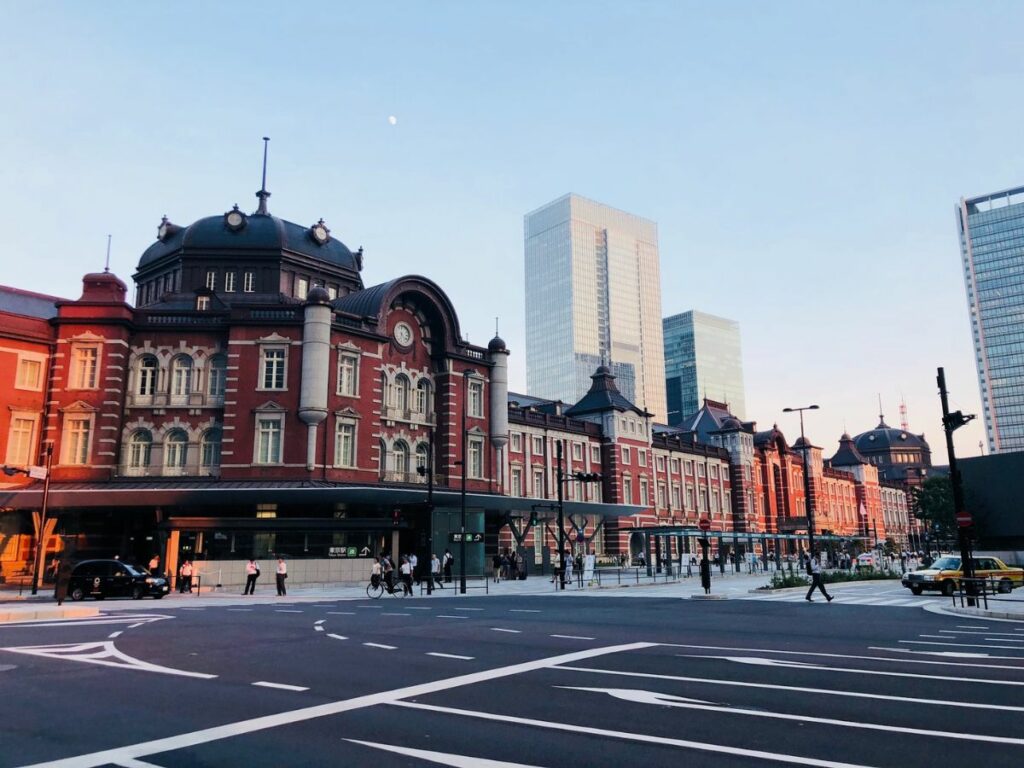 If you're considering living in Tokyo, you'll have plenty of neighborhoods to choose from, each with its distinct vibe. You can say the same for Bangkok, explore our tips for accomodation in Bangkok.
Here are a few of the most popular areas to consider if you plan to live in Tokyo:
Neighborhoods
Ryogoku
Ryogoku is a district in the eastern part of Tokyo known for its sumo wrestling culture. It's a great place to live if you're interested in traditional Japanese culture and want to be close to the action. The area has plenty of restaurants, shops, and museums to explore, and it's well-connected to the rest of the city by public transportation.
Tokyo station
Tokyo Station is an excellent choice if you're looking for a more central location. The area is home to some of the city's most iconic landmarks, including the Imperial Palace and the Tokyo Tower. It's also a major transportation hub, with easy access to Haneda and Narita airports.
Transportation
Getting around Tokyo is easy, thanks to its extensive public transportation system. The city has a network of trains, buses, and subways that can take you anywhere you need to go. The trains are especially convenient, with frequent service and easy-to-navigate stations. If you plan to live in Tokyo, investing in a Suica or Pasmo card can make your daily commute much smoother.
Cost of Living
Tokyo is known for being an expensive city, but the cost of living can vary depending on where you choose to live and how you spend your money. Rent can be high in some areas, but there are also plenty of affordable options if you're willing to live a bit further out from the city center. Food and entertainment can also be expensive, but plenty of budget-friendly options are available if you know where to look.
Living in Tokyo can be a great experience if you're willing to embrace the city's unique culture and way of life. With its diverse neighborhoods, convenient transportation, and endless opportunities for exploration, it's no wonder that so many people choose to call Tokyo home.
Seasonal highlights
Tokyo is a city that is worth visiting at any time of the year. However, the city is particularly beautiful during certain seasons. Here are some seasonal highlights you should take advantage of when visiting Tokyo.
Cherry blossom season
Cherry blossom season, also known as hanami, is one of the most popular times to visit Tokyo. The cherry blossoms usually start to bloom in late March and last until early April. During this time, the streets and parks of Tokyo are covered in pink and white blossoms, creating a magical atmosphere. Some of Tokyo's best places to see cherry blossoms are Ueno Park, Shinjuku Gyoen, and Chidorigafuchi.
Autumn foliage
Autumn is another beautiful season in Tokyo. The leaves of the trees turn into shades of yellow, orange, and red, creating a stunning display of colors. Some of Tokyo's best places to see autumn foliage are Rikugien Garden, Meiji Jingu Gaien, and Mount Takao. If you want to see the autumn foliage at its peak, plan your visit for mid-November.
Festivals
Tokyo is a city that loves to celebrate, and there are many festivals throughout the year. One of the most famous festivals is the Sanja Matsuri, which takes place in May. This festival is dedicated to the three founders of the Sensoji Temple and features parades, music, and traditional costumes. Another popular festival is the Kanda Matsuri, which takes place in mid-May and features a procession of mikoshi (portable shrines) through the streets of Tokyo.
If you are visiting Tokyo in the summer, you can experience the Obon festival, which is dedicated to honoring the spirits of ancestors. During this festival, people light lanterns and dance in the streets. In the winter, you can experience the Hatsumode festival, the first shrine visit of the year. Many people visit the Meiji Shrine or Sensoji Temple during this time to pray for good luck and fortune.
Tokyo is a city full of surprises, and the seasonal highlights are just a few reasons the city is worth visiting. So whether you want to see the cherry blossoms in bloom, the autumn foliage, or experience the festivals, Tokyo has something to offer everyone.
Practical information
Getting there
Two major airports serve Tokyo: Narita International Airport and Haneda Airport. Narita is located further outside the city but has more international flights. Haneda is closer, but it mainly serves domestic flights. You can take a train, bus, or taxi from the airport to get to your accommodation.
Getting around
Tokyo has an extensive public transportation system, including trains, buses, and subways. The JR Pass is a good option if you plan to travel outside of Tokyo, as it provides unlimited access to JR trains. In addition, a prepaid transportation card like Suica or Pasmo is convenient for getting around Tokyo. Taxis are also available, but they can be expensive.
Accommodation
Tokyo has many accommodation options, from luxury hotels to budget-friendly capsule hotels. Ryokans, traditional Japanese inns, are also a unique option for those seeking an authentic experience. Department stores like Mitsukoshi and Takashimaya also have hotels, which can be convenient for shopping and sightseeing.
Free things to do
Tokyo has plenty of free things to do, including visiting temples and shrines like Meiji Jingu and Sensoji, strolling through parks like Ueno and Yoyogi, and exploring neighborhoods like Shibuya and Harajuku. The Tsukiji Fish Market, which is moving to Toyosu, is also a popular attraction. In addition, Roppongi Hills has free art exhibits, and Osaka and Hakone are easy day trips from Tokyo.
To improve your experience, Tokyo may use cookies to provide personalised content and advertisements. Furthermore, by partnering with various entities, Tokyo tailors its services to provide a tailored experience for its visitors.